Looking for some ideas for your next vacation? Travel is a great way to explore new cultures, try a new cuisine, and escape your everyday routine. Check out this list below and happy traveling!
Alaska
While known as a popular destination for seniors, you should not wait until your retirement years to check out this beautiful destination. The best way to explore Alaska is via cruise. The cruise ports offer ample opportunities for nature lovers. Some day trips include whale or bear watching, panning for gold, kayaking, and many more. As you travel from port to port you pass beautiful glaciers and scenery. This is what makes it so unique from a typical Caribbean cruise. Remember, Alaska is freezing during the winter, so the best time to plan a trip to Alaska would be in the summer.
Barcelona
Barcelona is one of the trendiest vacation spots in Europe over the past decade. While in Barcelona, check out any of Antoni Gaudí's amazing architectural masterpieces. La Sagrada Familia is a must-see church with a fascinating history. Do not skip a trip to Park Güell with its colorful strictures and amazing views of the city. Barcelona is a beach town, situated in a bustling city with endless tapas restaurants, nightlife, and chic boutiques. Brush up on your Spanish before visiting, as many store owners, and waiters do not speak English.
Iceland
Perfect for nature enthusiasts, Iceland is a great option for a 5 to 7-day vacation. The main airport is located near Reykjavik, the capital city, where you can easily see all of the main sights within a day. Venture out of the city and explore the most beautiful waterfalls, glaciers, and hikes in the world. Iceland takes great pride in its food and you can find delicious fresh fish, dairy products, and lamb. Please be aware that hotel and food prices are quite high in Iceland and this should be taken into account when planning a trip.
Santorini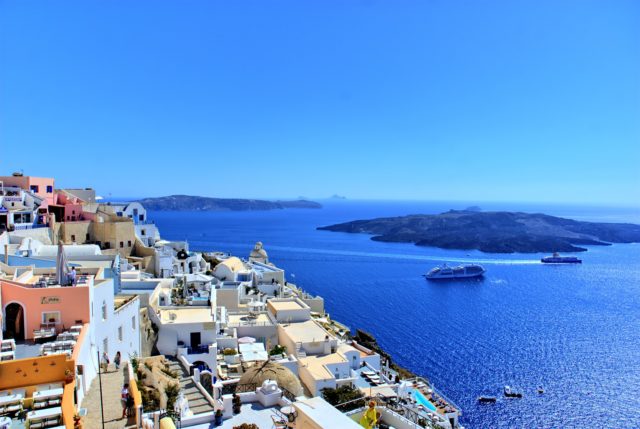 While there are so many special Greek islands, Santorini is one of the most beautiful ones. Greece is known for stunning beaches, white-washed homes, picture-perfect towns, and hospitable people. Whether enjoying some beach time, securing your best photo for social media, or taking a boat tour around the island, you are bound to be busy and fulfilled. Many people will visit Santorini on a multi-stop cruise, but staying in a hotel will allow you to fully explore the beauty of this island both day and night.